25kV Composite Polymer Railway Insulators
25kV Composite Polymer Railway Insulators
25 kV Composite Polymer Insulators are strictly Manufactured as per RDSO Approved Drawings & Specification No. TI/SPC/OHE/INSCOM/1071 (Rev 01). These Insulators are specially designed for Polluted & Highly Polluted Zones in two different Creepage Distance i.e. 1050 mm & 1600 mm.
We have an installed capacity of more than 2.0 Lacs Nos. Per Annum to Manufacture and Supply  25 kV Composite Insulators with in-house facility to Manufacture our own FRP Pultrusion Rods and SGCI / Forged Metal End Fittings.
We are well equipped with all Modern Manufacturing Facilities & Fully Equipped with In-house testing laboratory to Manufacture Composite Polymer Insulators, managed by Professional Team and Polymer Technologists which ensures High Quality Engineering Solutions to continuously improve the Quality and Production Volumes.
25kV 9 Tonne Composite Polymer Insulator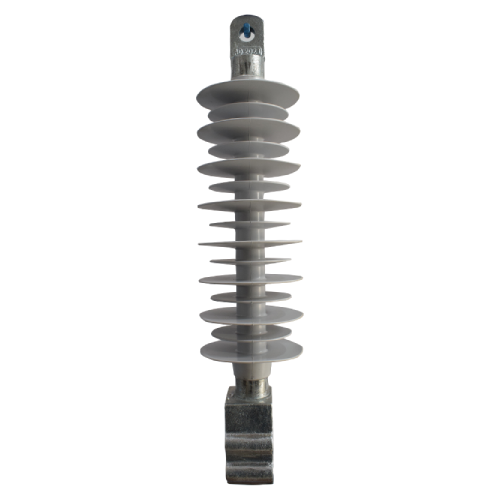 25kV Composite Polymer Stay Arm Insulator 55mm-Tube
25kV Composite Polymer Bracket Insulator 70mm - Tube
25kV Composite Polymer Stay Arm Hook Insulator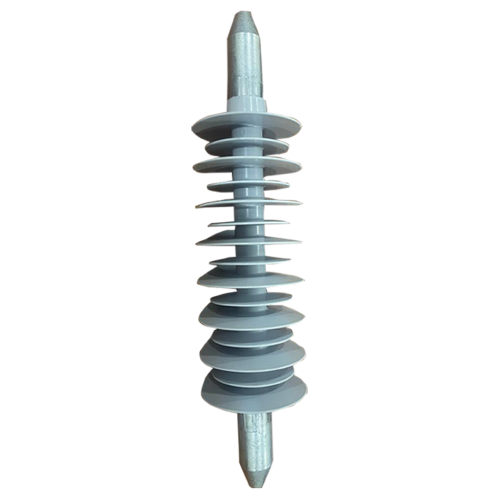 25kV Composite Polymer Operating Rod Insulator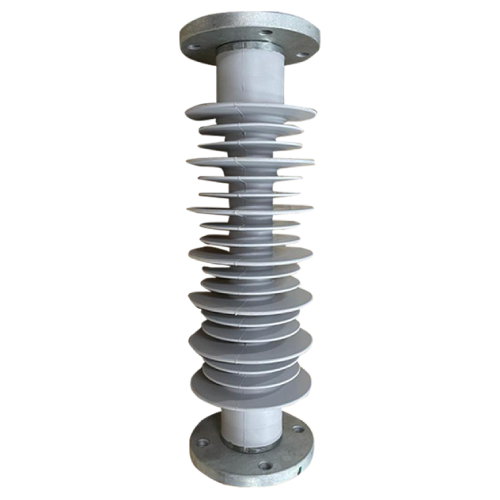 25kV Composite Polymer Post Insulator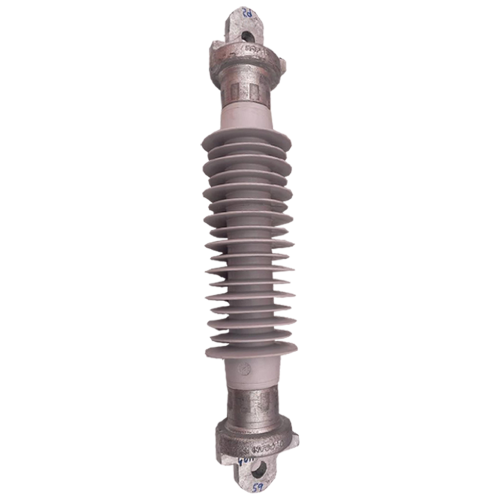 25kV Composite Polymer Sectioning Insulator
25kV Composite Polymer Stay Arm Hook Insulator
Our 25 kV Composite Polymer Railway Insulator Product Range:
Sr. No.
Item Name
Tube Size (MM)
Min. Creepage Distance (MM)
Mechanical Load (Kgf)
Approval
1

Composite Bracket Insulators
40
1050 / 1600
7000
RDSO / DFCCIL / DMRC

2
Composite Stay Arm Insulators
40
1050 / 1600
7000
3
Composite 9 Tonne Insulators
-
1050 / 1600
11000
4
Composite Bracket Insulators
55
1050 / 1600
7000
DFCCIL / DMRC
5
Composite Bracket Insulators
70
1050 / 1600
7000
6
Composite Post Insulator
-
1600
6000
RDSO / DMRC
7
Composite Operating Rod Insulator
-
1600
2500
RDSO / DMRC
8
Composite Section Insulator
-
1600
5000
RDSO / DMRC
9
Modular Cantilever Insulator
55
1600
7000
25 kV Railway Composite Isolators